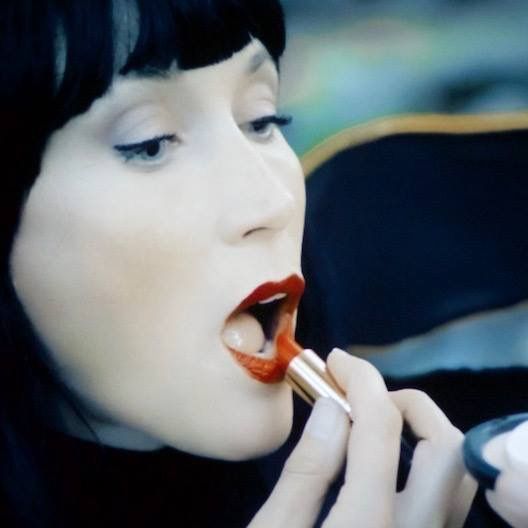 "The Animal Monologues" is a new solo multimedia work for theatre that explores the animalistic behavior of humans in love -- and the humanistic behavior of animals in love -- through forest confessionals, filmic fables, and original songs.
As their intersecting habitats come alive with projections, masks, and soundscapes ranging from orchestral to electronic, playwright and performing musician Amy Raasch gives voice to animals and humans living side by side in the urban sprawl.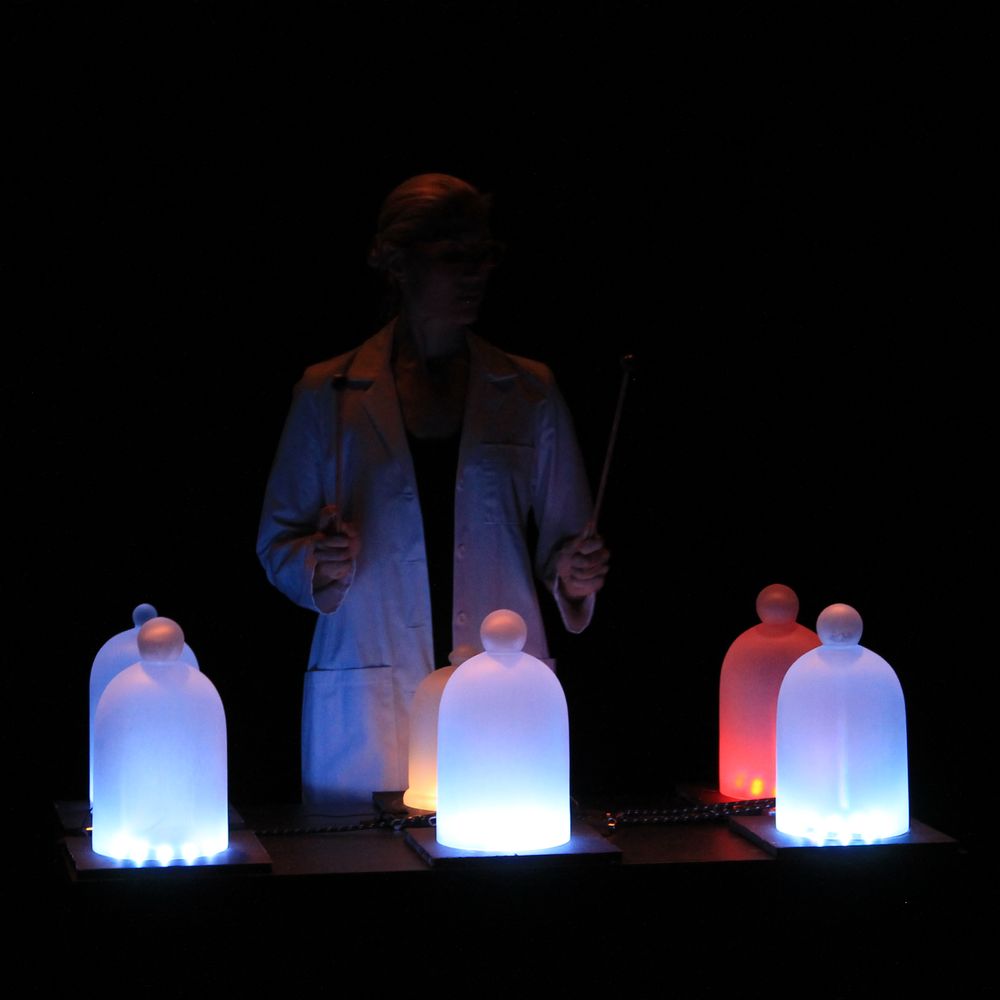 A scientist installs a chip
in the throat of a bird, then plays it like a piano.
Ever unable to capture the animal energy that throws her out of control, the scientist begins to morph into her subjects. Her voice drops to the growling register of a murderous bear, a lonley mountain lion caged by freeways, an objectified fawn, a total fox.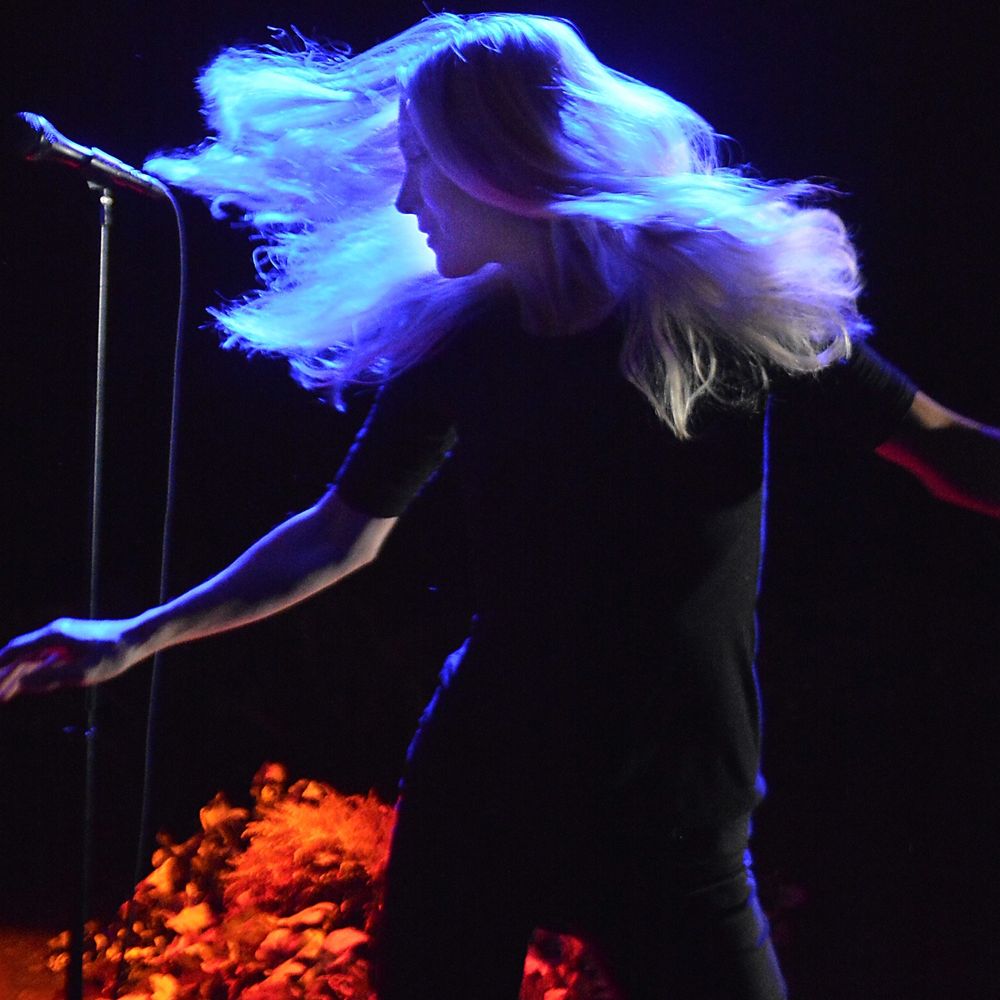 There are human animals, too.
A secretary wonders whether someone she doesn't want to kiss is a good kisser, while coyotes outside fill their mouths with her trash.

A DJ rocks the all-night clubs to quell memories of her mother's oxygen tank and her declining father's hand clinging to the remote control. The call of the newborn fledgling outsider her window at 5AM won't let her forget..
The aim is to produce a unique take on traditional themes: expression and repression, dominance and submission, sexuality and faith; to show how suppression and control can be transformed into liberation and wholeness.
Animals are as void of conscience as predatory lenders, as persistent as addicts, as ritualistic as priests -- lustful, loyal, even loving – but all for mostly pragmatic reasons which describe so many "modern" relationships. The Animal Monologues examines animal energy in an effort to harness, rather than be ruled by, the animal in all of us.